Merry & Bright – Layout #28
WOW !! December 1st already !!
I know that SO many of you are feeling the same way when I say … this has felt like the LONGest year AND the fastest year EVER !!!
When i started offering these free online workshops each week ALL the way back in April, I never imagined that we would be here in December still meeting virtually every week … but BOY oh BOY am I happy that we are … this time with you all has been SUCH a bright spot in a very challenging year for us all …. and I am SO thankful !!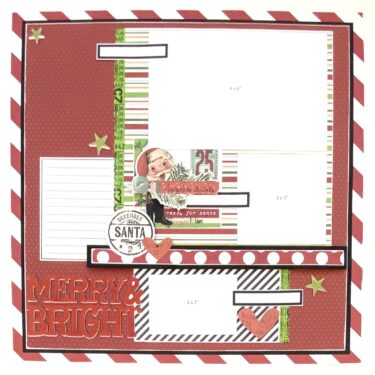 Last weeks sketch was an idea that Treena (my SUPER talented Graphic Girl)  had and it really came to life through her sketch and onto my Holiday themed layout !!
As many of you know, I am creating pages for THIS Christmas, using our Vintage North Pole Creative Kit that features this incredible collection by Simple Stories !!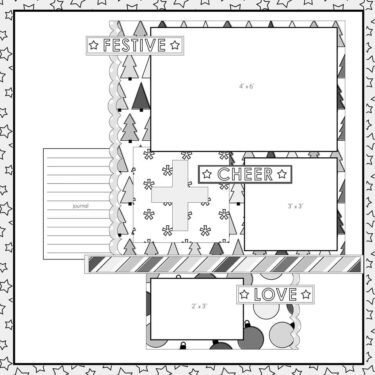 My goal is to have most of my layouts ready for photos so that after the holidays I can simply add them and my journaling and call it a day !!
Now … don't be fooled … i will still be working on my December Daily project when I can fit it in … and I will also add pocket pages to our 12 x 12″ Christmas album too !! This just gives me a great head start … and who are we kidding … we could ALL use a little help here and there right !!!!!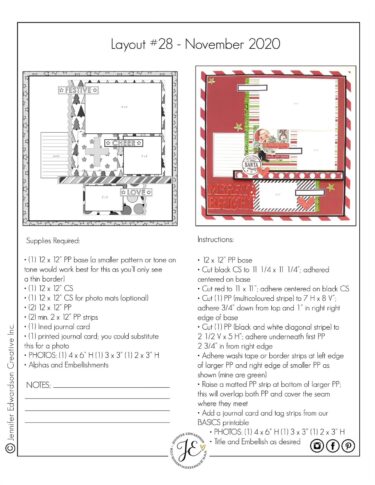 As always, we've created our Scrap Sheet for you to be able to print it off and create using our sketch and layout instructions over and over again !! Just click on the link above to download our free PDF version !!
Be sure to let all your crafty friends know about us and invite them to come join in the fun !!
Until next time …
j. XOX