Without a word, my Dog taught me the meaning of Love." ~ adogslove.com
What is the month of love without recognizing our furry companions?! Andie here on the blog today sharing with you a double page layout featuring my first pup, Sydney, on her last birthday. Bittersweet… 💓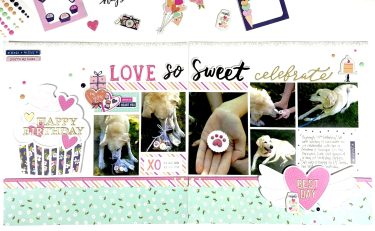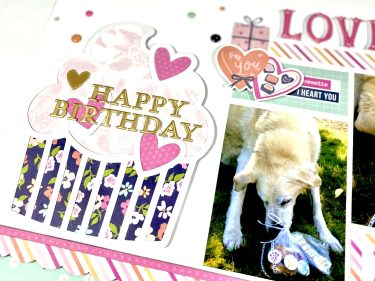 ADORABLE ELEMENTS
The heart with wings element seemed like an appropriate cut file to add as well, and I symbolically placed it at the bottom right of the page, as not too long after her 13th birthday is when she passed. It isn't meant to be a sad page honestly! It is meant to show how very loved, and spoiled she was, always! 💓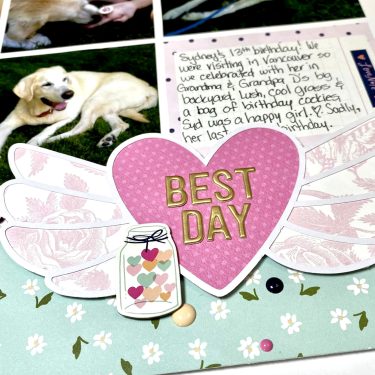 VERSATILITY
I don't do much Valentine scrapbooking, but I loved the versatility of this
Valentine Icon Cut File Bundle
. You could use these with love layouts in general. I can picture those adorable love birds on a 'Spring Is In The Air' layout too, can you?!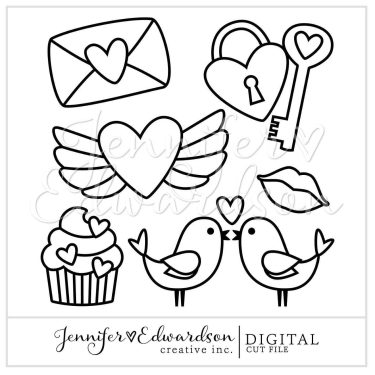 Make sure to tag Jennifer using #jenniferedwardsoncreative in any projects you create with this cut file or any others, we LOVE to see what everyone creates!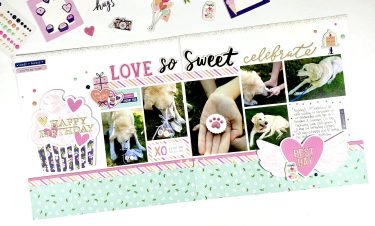 Thank you so much for stopping by the blog today!