"Have a Little Drink On Us" Teacher Gift
YEP – it's that time of year again … where i obsess over what little gift we can give the teachers to say thanks for the year and have a great summer …. but, not too big or expensive or elaborate (we also give little Christmas Gifts too so …)
… i wanted to make something we hadn't given before and i had a few supplies at the house already (mason jars, gift bags, mini spoons etc …) … and i had seen these little 'make/shake your own drinks' on Pinterest (HERE) before so i thought it would be a fun little gift to give … i changed mine up a little from the examples i saw online and am super happy with how they turned out …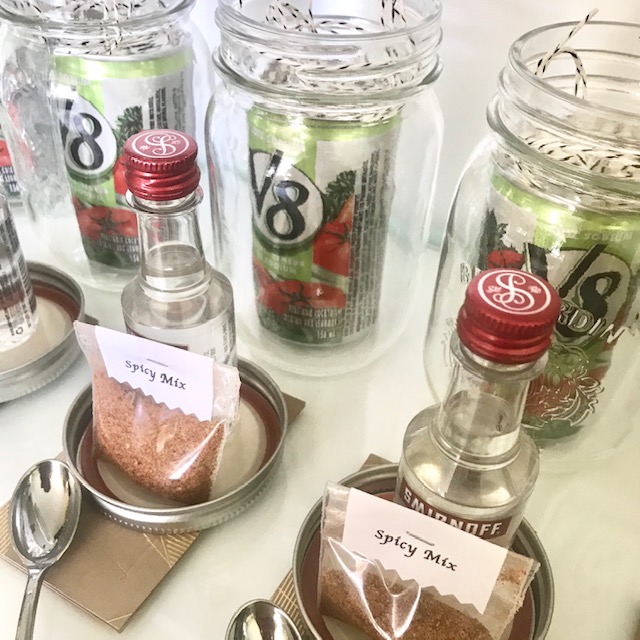 … i am not going to say that it was easy finding all the right size 'things' to go inside but once i got it all together, they came together quite quickly !!
… i bought the mini cans of spicy V8 juice and the little one drink bottles of Vodka … for the little spice bags (you can get these at a dollar store) … i made a larger mix of the spices and then separated it into the mini bags for each gift … (ingredients at bottom of post)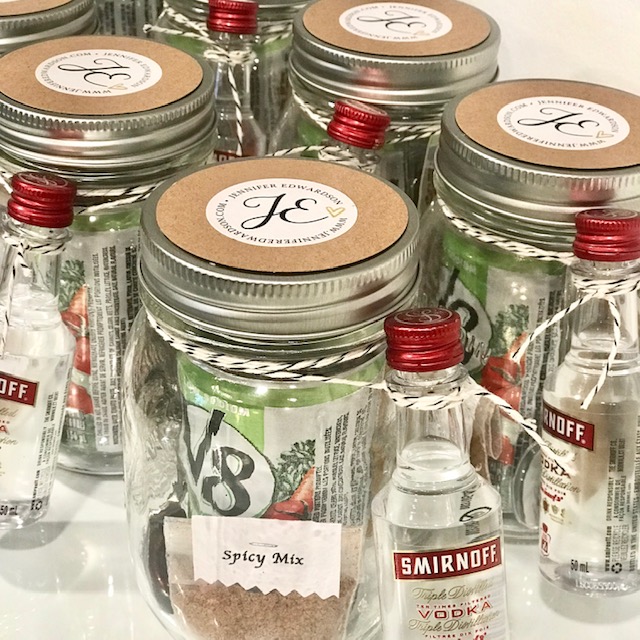 … for the 'Spicy Mix' tags, i just whipped these up in a Word Doc on the comp and cut them out with fancy scissors, folded the bags over and used a mini stapler to add them on top … the tiny spoons are ADORABLE and one of my fave things to use on appetizer dishes etc … so i included one in each jar to mix if they don't want to put the lid on and shake their drink 😉
We also included a Starbucks Gift Card so that they can grab a couple coffee drinks too !! I just tucked it in the jar behind the can of V8 …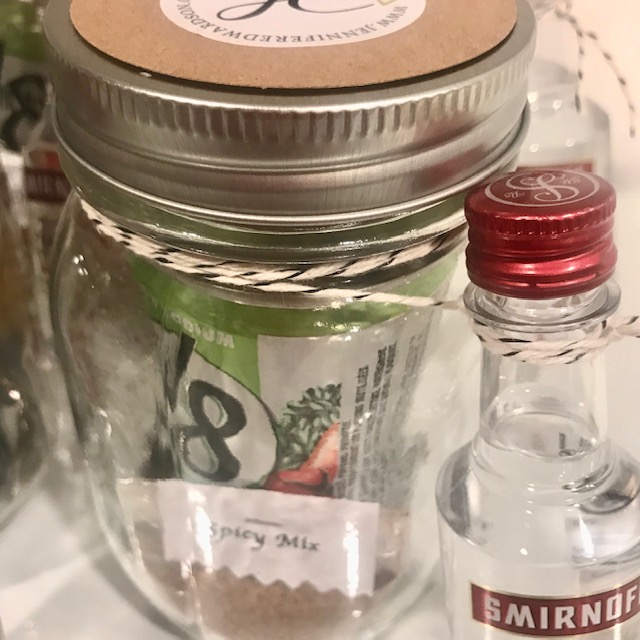 Once I had everything inside, i put the lid on and added cardstock and sticker labels and used twine to wrap around and tie the little bottle of Vodka to the outside of the mason jar !!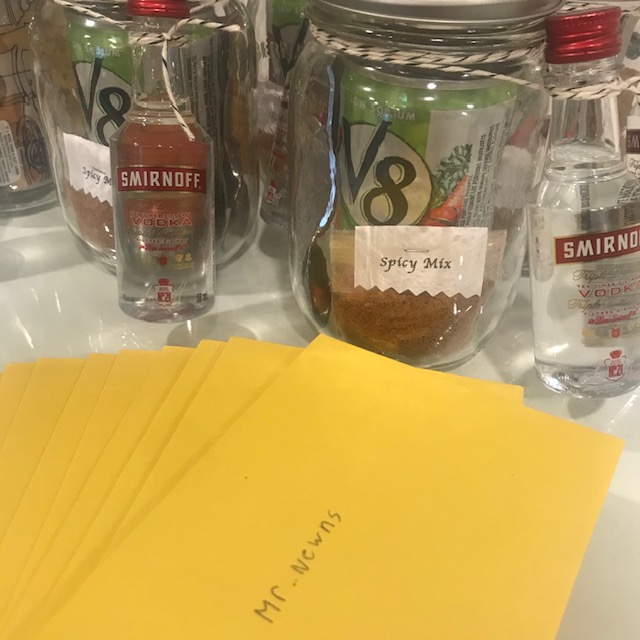 Alex spent time writing a personal Thank You card to each of his teachers and coaches … i love this part of kids giving a little gift … i think it's so important to give hand written notes and i know they are so appreciated by those receiving the gift !!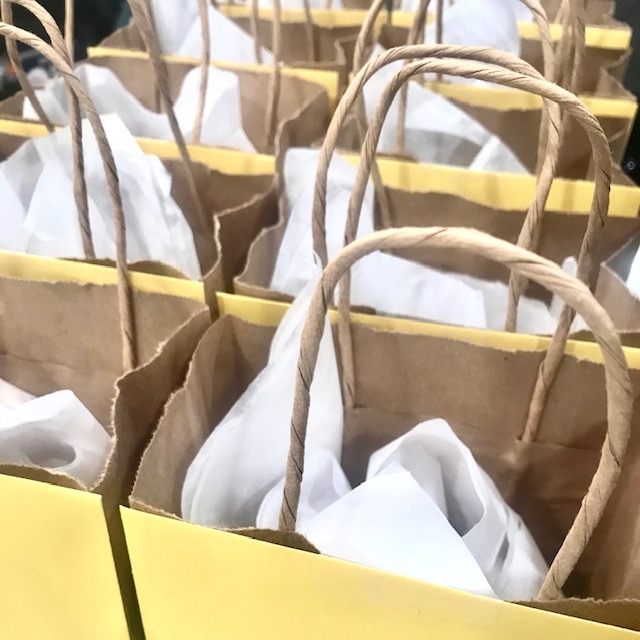 … we wrapped each gift in tissue and tucked it into a small kraft handled bag and added the cards to the outside … now he is READY to head out for his very last day of Grade 8 !!!
j. XO
Spice Mix
Mix all together in a small bowl and put (1) tbsp in each mini bag for each jar …
… this amount made (14) 1 TBSP mini bags
6 tbsp Celery Salt
2 tbsp Paprika
4 tsp Black Pepper
2 tsp Ground Mustard
OPTIONAL: 4 tbsp Worcestershire Sauce POWDER (tricky to find and fine without)