Do you scrapbook your travel ?!
I usually have THE best of intentions, and try to get them onto pages quite quickly after we return home, but that isn't always the case !!
Alex and I had the MOST fun on this quick little 3 day excursion to downtown Vancouver, BC to see The Stadium Tour with Joan Jett and The Blackhearts, Poison, Def Leppard and Motley Crue … Seriously SO. MUCH. FUN.
I created all these pages using the Let's Go Collection by Simple Stories (out of stock on our website) … and am so happy that I got them into an album right away, as they've already been looked at many times since !!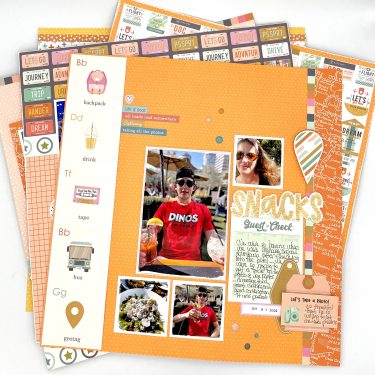 One thing I find makes a dramatic difference is planning travel pages for workshops ! Even though I am the one actually teaching the UYOP Workshops, I too still make plans for the types of photos etc … that go onto the layouts !
These workshops are the PERFECT time to work with your travel photos … whether it is a weekend getaway, like this one was for us … or a week (or mote) long vacation, a UYOP Workshop is a great place to help get your memories off your phone or camera and into albums !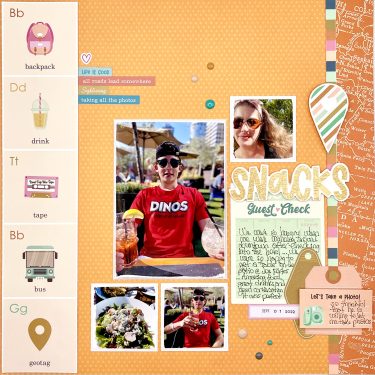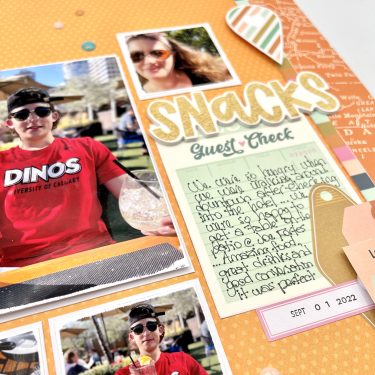 I design (5) layouts (4 singles and 1 double) for the main portion of the workshop based on sketches that we create for each class (every set of sketches is different).
Then during class I work on (5) alternate layouts based on the same sketches. While I don't complete them during class, they are finished during the week following class and included in a set of instructions, with color photos and a walk through video link, that you receive the week following the workshop date !!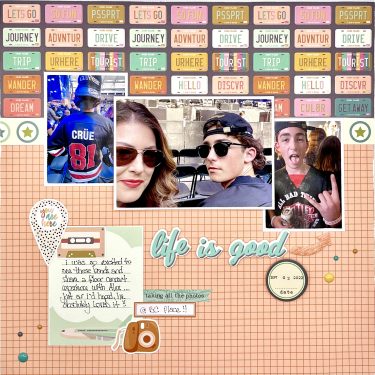 Back in 2009 I designed my first UYOP (Use Your Own Product) Workshop to help crafters actually USE the product that they were purchasing from our shop. It was an instant success and had paper crafters getting more photos, stories and memories into albums during a class than ever before !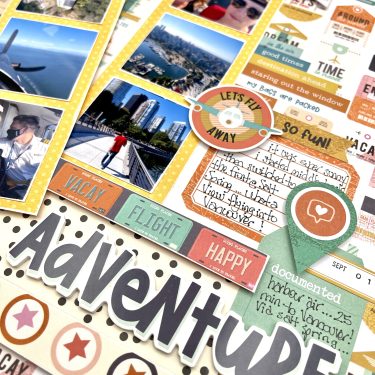 I have made changes to the class formate over the years to adapt to time and location, most recently creating a version of this workshop to be taught virtually since the Spring of 2020.
While this was a big learning curve for me, it proved to be a fantastic addition to the educational division of my company !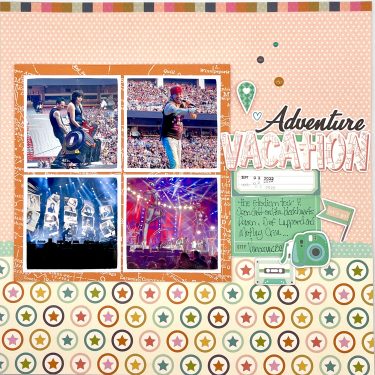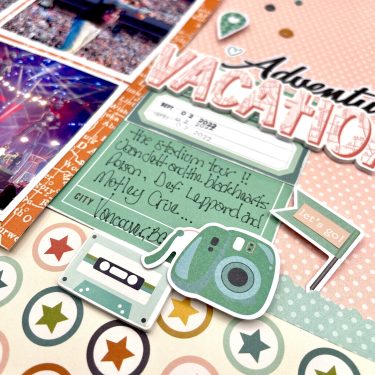 By pivoting and making this workshop accessible online, it allowed SO many more crafters to participate from locations as close as in the town I live, to cities on the other side of the continent in the Eastern United States.
This was a game changer on both the business side, as well as the human connection side … while we were no longer in the same room creating together and feeding off of each other's energy, we created a new energy and connection that we hadn't necessarily focused on in the past. We wanted to be together in any way we could, and this made an incredible difference in how we continue to come together in this industry.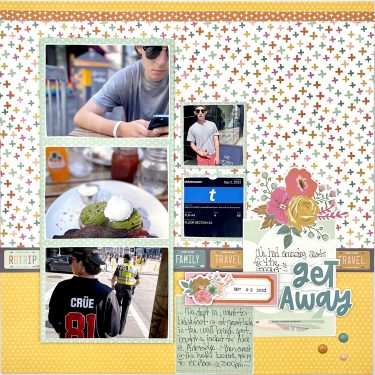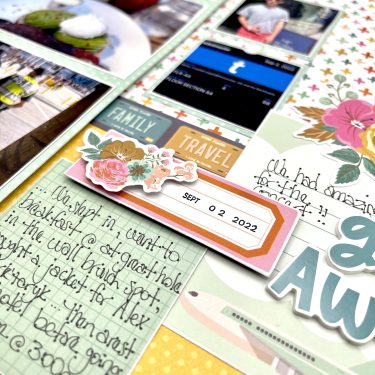 While I love being able to offer virtual workshops, I do also miss the in person interaction we get from sharing the same space.
I am excited to begin offering in person workshops again in 2023 … SO be sure that you are registered to receive our NEWSLETTERS so that you are the first to see registration dates open !!
AND … if you still don't live close enough to join us in real life, don't panic, virtual classes aren't going anywhere anytime soon !
Can't wait to see you in class, virtually or in person, SOON !
Until Next Time … j. XOX