Happy July 4th to all of my friends south of the border !!
I thought today was a great time to share a fun layout that i recently created using an older Bella Blvd. collection called "All American" and some great pics from our latest trip to the US …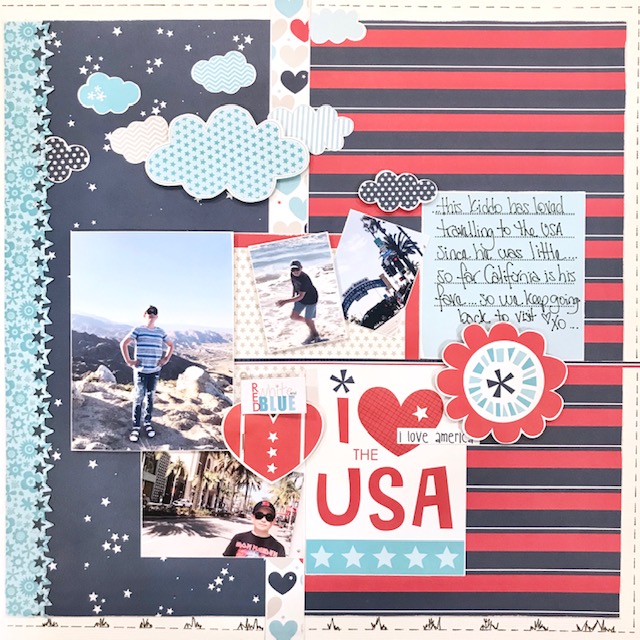 … Alex absolutely LOVES going to the United States on vacation, he always has … ever since he was little. We aren't sure where this love started, though it may have something to do with our MANY family vacays to Disneyland 😉
When we ask him where he'd like to go for a holiday, his first suggestion almost always, is somewhere in California … He gets SO excited when we say yes, pick a destination …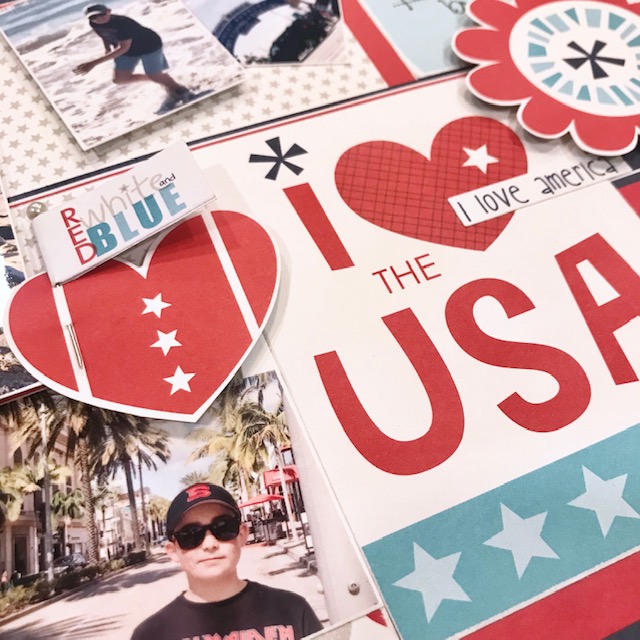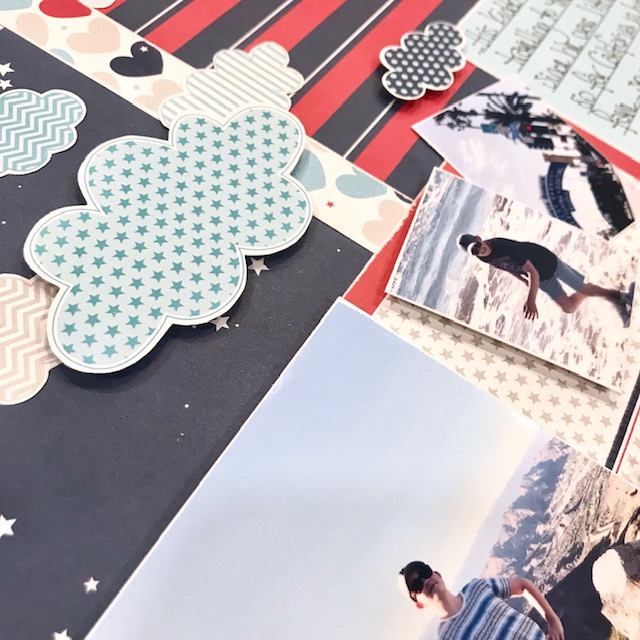 … for spring break this year, we went on a fun little mother/son trip for a few days … all i did was book the flights down and let him pick the rest – though i did request a visit to Palm Springs to see his sister … thankfully he really wanted to see her too !!
We flew into LAX and i surprised him with a fancy car rental – a black mustang convertible – and off we went to a lovely hotel just outside of Beverly Hills … he'd never been to In 'n' Out Burger, so downtown L.A. was our next stop … the next day was spent touristing Rodeo Drive, Santa Monica and a drive thru Malibu too …
On to Disneyland for one day and then 2 days in Palm Springs and La Quinta with Emma … i had been to that area before with Em, but it was Alex's first visit and he loved it too … we would LOVE to have a little vacation property there one day !!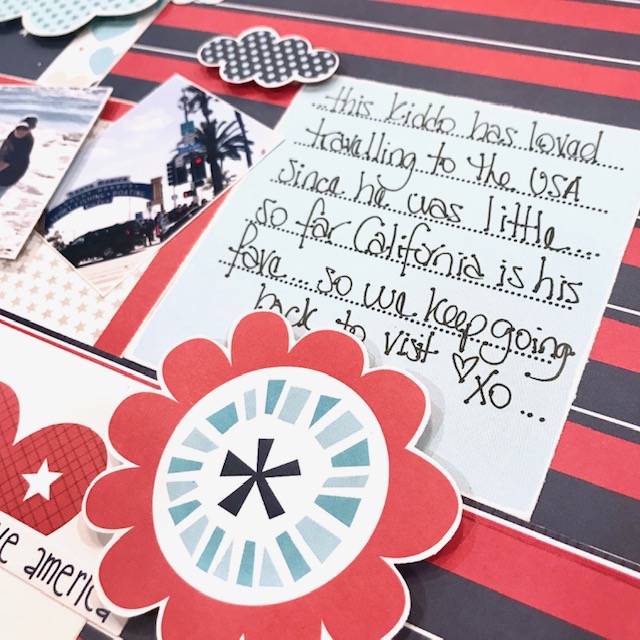 It was another fantastic trip for our family down south … and we can't wait to start planning our next one !!
j. XO