Summer Guest Designer
We are so happy to introduce our Summer Guest Designer to you all ! Here are a few words from Nancy to let you all know a bit about her and also a layout using one of our most popular new Cut Files !!
[su_spacer]
Hello! My name is Nancy Bianchini and I am so thrilled to be a Summer Guest Designer with Jennifer Edwardson Creative Inc.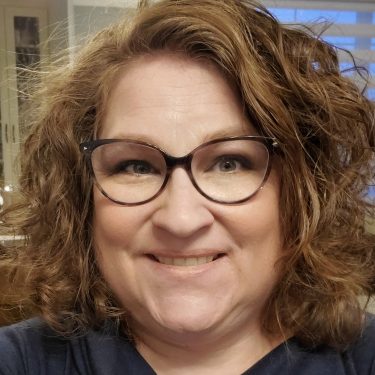 I live with my husband and two teenage boys in Calgary, AB.  I was born and raised in the city and I found out recently that a true born Calgarian is uncommon!
[su_spacer]
My boys and husband and I were all born here so our passion for the Calgary Flames NHL team and the Calgary Stampeders Football teams is in our blood!
[su_spacer]
As a family we enjoy camping and we plan to travel to Italy and Scotland some day to explore our family roots !
[su_spacer]
I have been a scrapbooker since the year we got married in 2007 and my first layout was about our dog Keno.
[su_spacer]
I have come a long way since then in that I no longer crop my photos using an oval template to mark where to cut with a ball point pen.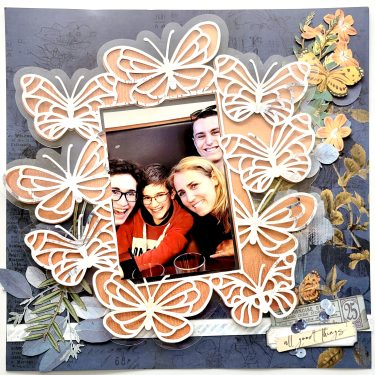 I was immediately drawn to the Butterfly Frame Cut File and wanted to use some papers from 49 and Market that I thought would be perfect for both the Cut File and my photo !
[su_spacer]
 I chose a distressed navy paper for the background, a sunset orange paper to back the Cut File and a light coloured distressed patterned paper to cut the detailed Butterfly Frame Cut File.
[su_spacer]
I was looking for a light and dark contrast between the foreground of the Cut File and the background paper.  For the butterflies I wanted to bring out the orange of the butterfly in the paper I used for the base, so I purposely chose paper that is essentially orange with some texture for a beautiful contrast !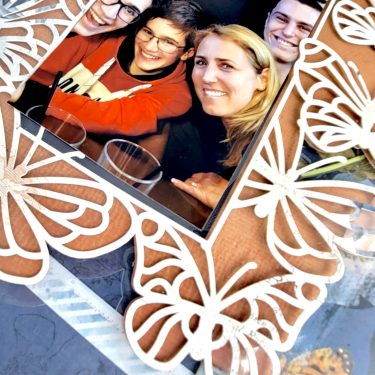 I cut the contour of the butterfly frame to fill in the butterflies from the back with the orange paper.  Then using the offset feature, I cut acetate with a small margin to frame the original contour of the cut file.
[su_spacer]
I then cut and layered the detailed Butterfly Frame Cut File over the background and acetate.  The acetate was added to catch reflections of light and add a bit of dimension to the butterflies in the cut file and I am very pleased with the result !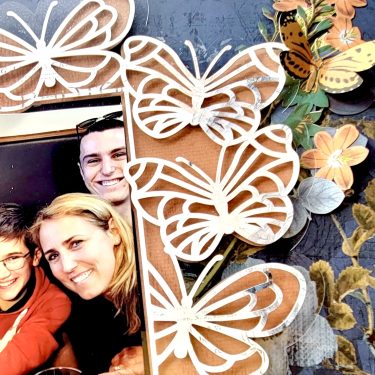 I love this picture of my boys and their Auntie and cousin, but I wanted a tiny border of acetate to run around the entire photo, so I trimmed the photo to allow for this.  I am so happy to have this layout to show how our family chooses to be connected as friends !
[su_spacer]
Thanks for stopping by to get to know Nancy … and watch for more paper crafting projects designed by her throughout the summer !!
[su_spacer]
Until Next Time … j. XOX