Cheese! Smile! Click!
Hi friends!  I'm back to share another layout this month using one of the newer Cut File Bundles from Jennifer Edwardson Creative., Little Moments, which you can grab HERE!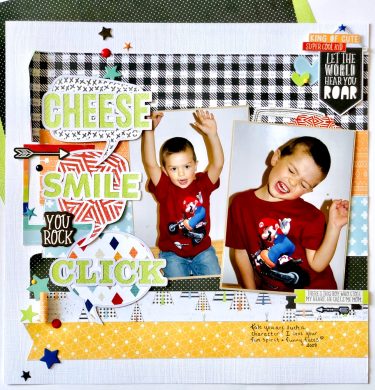 I have so many photos of my youngest son Kale posing and hamming it up for the camera, so this bundle was perfect!  Children of scrapbookers learn to play it up for the camera at a very early age, don't they? 😉  And these pictures are no exception! For this layout I knew I wanted to use the Cheese, Smile, and Click elements as my title.
I created the background by layering a variety of paper strips to the base and rather than a straight cut to the papers, I rolled some, frayed some, tore one and cut one as a flag banner. Doing this helps add some more dimension and texture to the background.
Once the Cut File title was mounted on foam adhesive, I added some glitter pen and some glossy accents to the words to help them "pop" a bit more!
CREATIVE COORDINATION
Of course, I chose a paper collection that contained coordinating stickers, ephemera etc to get that cohesive look and appeal I prefer. Even my children knew I was all about the "matching" from an early age, they learned early how to pick matching outfits! 😆
Can I tell you a secret… I once took patterned paper to the store to pick out shirts for my boys to wear for a Zoo adventure, as I had a whole layout planned and they had to match the theme and paper! LOL! With that being said…..not everything has to be a perfect match! Sometimes a good contrast makes for the perfect layout too!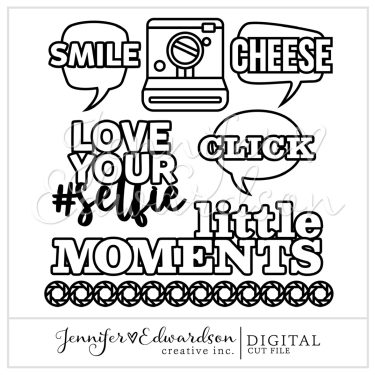 I hope you get ALL those memories and photos documented…this is the story we tell and the one we leave behind!
Happy Crafting 💛
Heather