by Andie Green
Hello crafty people! Are you a reader?  I have always loved to read but after becoming a mom, life just got busier and busier, my time for reading fell away.  Like many of us though, 2020 gave me some extra time and I picked it up again with a revived passion.  So, for 2021 I challenged myself to read 15 books, and I surprised myself by reading 19.
I was thrilled when Jennifer designed a reading themed cut file bundle!  So I had to document all these great books I was reading!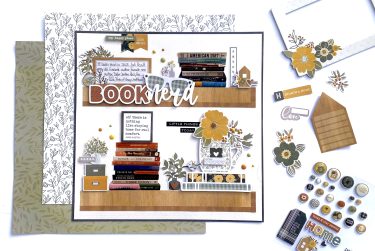 I used the rich and beautiful Hearth and Home Creative kit and Add On kit 1 to create this layout.  I thought the home and comfort theme of this kit paired perfectly with books & reading.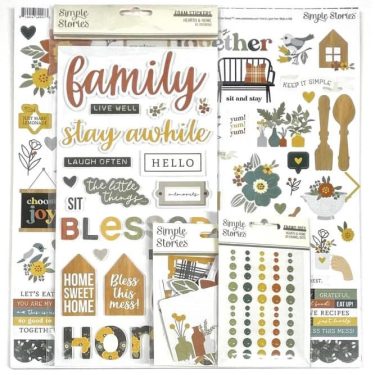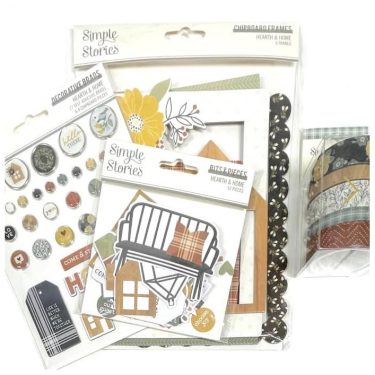 You can find this GORGEOUS cut file HERE.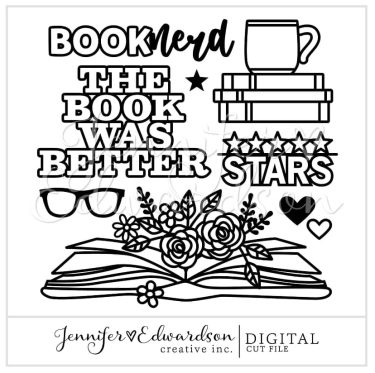 A while back I had seen a layout on Instagram that mimicked bookshelves.  I wish I had bookmarked that layout to credit the talented scrapper… but I knew I wanted to create a version for myself.  The woodgrain pattern paper in this creative kit was perfect and I added some of the woodgrain washi tape for a more dimensional look to the shelves.
I trimmed off one book from the stack with the coffee cup cut file so that it fit better on my shelf. I then decided to turn the coffee cup into a flowerpot.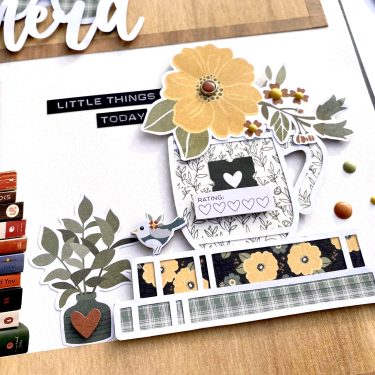 No better title for this than Book Nerd, right?!  Reading glasses were new for me in 2020 as well so I tucked that cut file behind the title. 🤓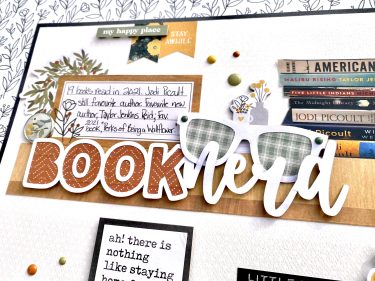 The best thing I started during this challenge too, was reading a series with my son and sharing multiple reads with my daughter.  I highly recommend The Giver series by Lois Lowry for young teen readers. And my daughter got me to read her all-time favourite book, The Perks of Being a Wallflower. It definitely makes my top 5 all time fav, so very good!
Thank you for stopping by the blog today!
Andie 📚