by Heather Fischer
Happy New Year Crafty Friends! Today's blog post is all about pages I create for my personal "All About Me" album!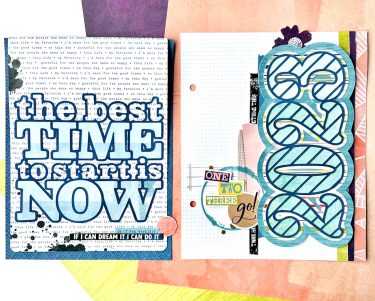 You may have seen a previous post regarding how I use this album to document a variety of events in my life. I love to use the Snap 6×8 albums for this project because the size is perfect!!  I'm also a traditional 12×12 scrapbooker, however I prefer this album for documenting trips, special events, and my on-going personal story.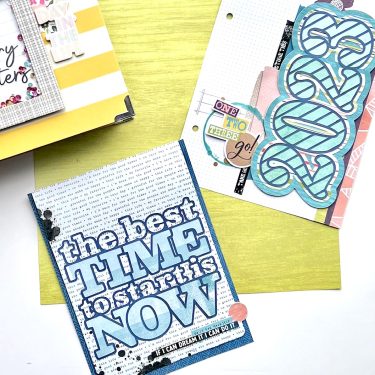 For these pages I choose to use two of the new January cut files! I used the "the best time to start is now" title element from the Time Cut File Bundle and the 2023 image from the 2023 Title Cut File bundle.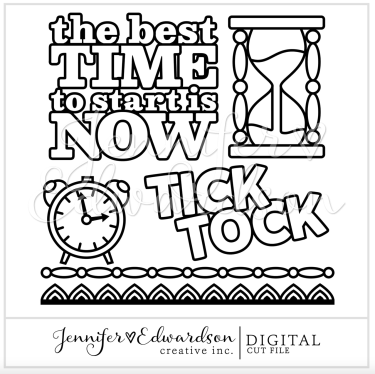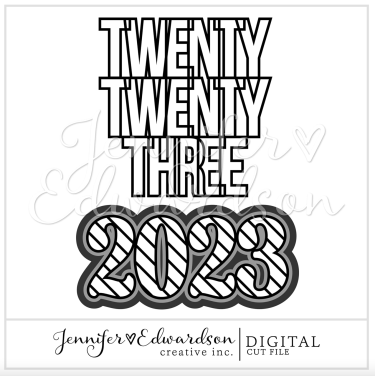 I wanted to use the 2023 image for the title page to this upcoming chapter in my album. There are four layers to this cut file making it great for adding a variety of patterned papers and dimension. I sized it to fit my 6×8 page then attached it with foam dots, then choose some papers and ephemera to complete the page.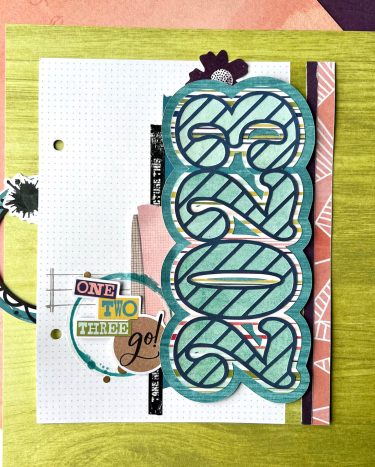 The other page is an insert to one of the 6×8 sleeves of the album.  This is where I used the title element from the new Time cut file bundle. I created a flap for the insert with patterned paper then attached the cut file to the bottom portion.  I only backed the words Time & Now with another colour of patterned paper to let the fun background paper still stand out, love this method!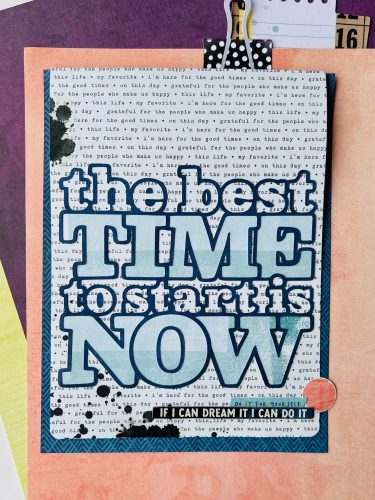 Under the flap will be where I document my plans and goals for the upcoming year.  Journaling more of MY story, past & present is important for many reasons, and that's why I highly recommend these albums for documenting your own stories and all the stuff that doesn't necessarily need to be included in the big family albums. 😉
Cheers to documenting the year ahead AND telling your story! 😉
Happy crafting,
Heather